Laura has been a dedicated practitioner and teacher of Iyengar yoga since 1988. She is a Certified Iyengar Yoga teacher and has studied with B.K.S. Iyengar and Geeta Iyengar.
One of the most sought-after Yoga and Anatomy teachers for her enthusiastic and knowledgable teaching style, Laura teaches classes with clear instruction emphasizing the therapeutic aspects of yoga practice. Laura teaches students of all levels, and creates a refreshing and fun environment in which each student is encouraged to connect to their understanding of their bodies' limits and abilities.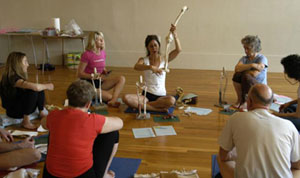 Supporting her knowledge of asana, Laura has spent more than two decades immersed in anatomy education that she weaves into her classes. Laura's classes will challenge even the most advanced practitioner with practical insights from her years of study.
Teaching publicly in Boulder, Colorado at the Iyengar Yoga Center of Boulder which she founded and directs, Laura's experience includes leading local and international anatomy as well as yoga retreats and workshops. Laura supports the growth of the Iyengar community by serving as an Iyengar Assessor, National Conference organizer, and volunteering for the IYNAUS Board for over 11 years. In addition to teaching the anatomy component of Stephanie Quirk's 3-year Therapuetics Trainings in Los Angeles, New York, Boulder, San Francisco, Copenhagen, and Italy, Laura is the only westerner to teach anatomy at Ramamani Iyengar Yoga Institute in Pune, India.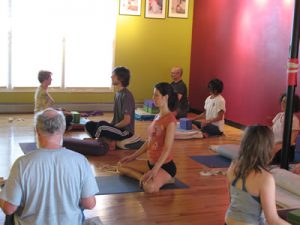 Laura teaches from her experience and she views yoga as a lifelong practice for her students. She is committed to serve students with the same awareness, generosity, and love that she has been offered from a community of great teachers. Laura gratefully acknowledges the support received from B.K.S. Iyengar and Geeta Iyengar, as well as Patricia Walden, Gabriella Giubilaro, and Manouso Manos. Their words and actions continue to brighten her path of service.
Laura specializes in teaching people how their yoga practice can help them heal from physical injury or chronic issues. Laura has had enormous success in helping her students safely onto the path of yoga, especially those suffering from complex injuries, chronic illnesses, and emotional struggles.